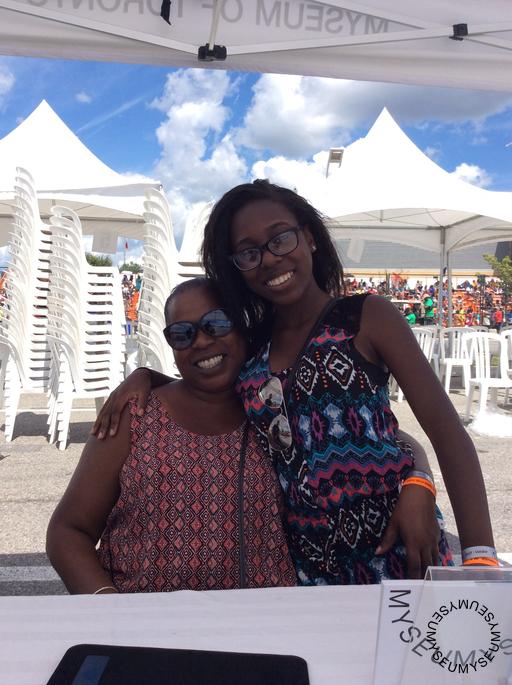 Submitted by Sharon on Aug, 01
Caribana - Sharon's Story
I attended my first parade at the age of 15. I lived in Scarborough at the time. Now I live in Ajax. The parade used to be at University, which was much nicer. No bars, barriers and all that; everyone was behaving themselves. To me there was more freedom. I didn't feel scared that something bad was going to happen. The people, music, and overall energy was really great and to have everyone come together from all different cultures to celebrate one is unparalleled. You used to sit on the side, nobody ran into the floats and there were no barriers. My tips: bring lots of water, get VIP, don't use portable washrooms, taste all the food, try the corn on the cob (it's the best) and of course don't start any fights. I used to do the boat rides which were $10-15. Now it's $50 because it turned into a money making thing.
How is this object or story important to you?
It's important to me because I come here with my family, so it's a tradition. This connects me to my culture, considering I haven't been back to Trinidad.
What does it add to the story of Toronto?
It adds another perspective on the evolution of the cultural festival.