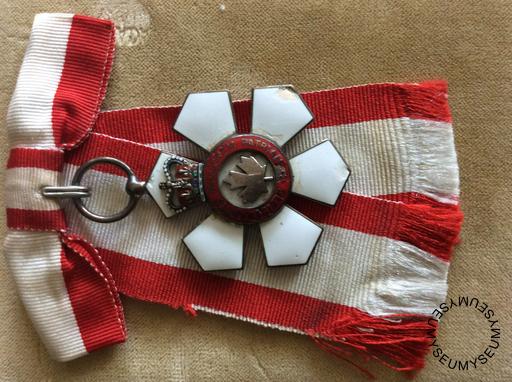 Submitted by Arlene on Jul, 16
Order of Canada
The Order of Canada was awarded to my mom Jean Lumb, the first Chinese-Canadian to receive it in 1976. Her citation credited her for her work in saving Toronto's Chinatown and improving immigration laws. She was very proud and wore it because she thought she received it on behalf of the Chinese community
How is this object or story important to you?
My mom was an amazing person because of the work that she did and her vision of how she wanted to position the Chinese community. It was groundbreaking to reach outside the Chinese community. She often spoke at events around the city. People were impressed she spoke English so well. She was a very articulate and dynamic woman and it changed people's perception of Chinese Torontonians.
What does it add to the story of Toronto?
She saved Chinatown. She wasn't just a member of Chinese Associations but became part of mainstream and the social fabric of the city. Breaking outside of your own community was important to her. She showed how Chinese were everywhere, not just in China.
How did you acquire it?
She passed away in 2002, and I am the keeper of all things archival and historical. They will donated to the Thomas Fisher library shortly.