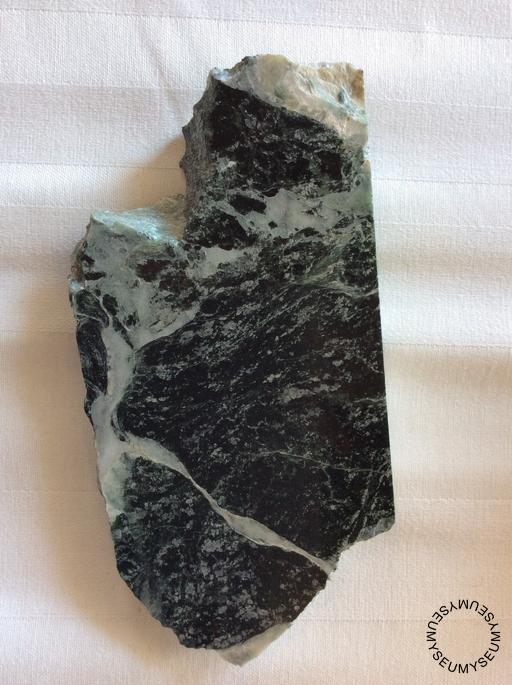 Submitted by Dave on Jun, 13
Piece of brecciated marble
Back and white marble, used during one of the periodic phases of the ROM expensions from the south West wing, demolished in 1979.
How is this object or story important to you?
It is important because it relates to my professional life as I worked in that wing. I worked in management and curatorial functions at the ROM
What does it add to the story of Toronto?
The construction of this wing is important to Toronto history. It was built in 1931 by the Ontario government to help drag Ontarians out of the depression. It employed Ontario workers and materials from the province.
How did you acquire it?
As the old wing gave way to a new fase of the ROM the marble, which was part of the floor head baseboard were naturally not used and I decided to keep some as a momentum. It is part of the history of the museum
How old do you think it is?
The wing was built in 1931 and it opened in 1933.