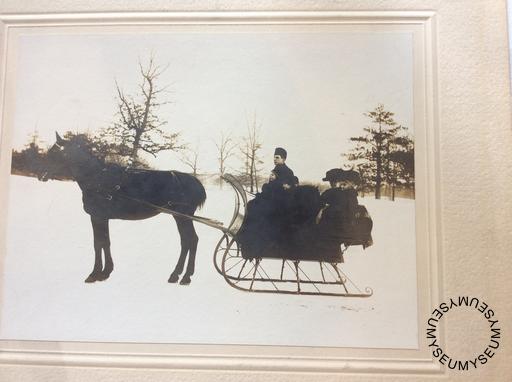 Submitted by Carolyn on Jun, 13
Blundall family in high park c.1905
My great great grandmother and grandfather with my great aunt and great grandmother in high park in the winter.
How is this object or story important to you?
It's nice to show my daughter her family history and how our family helped build Toronto.
What does it add to the story of Toronto?
My great great grandfather made pianos and was a vaudeville performer. He sold his pianos at the CNE. When you know your past it helps you feel confident in your future. It's nice to know your roots.
How did you acquire it?
Inherited
How old do you think it is?
1905