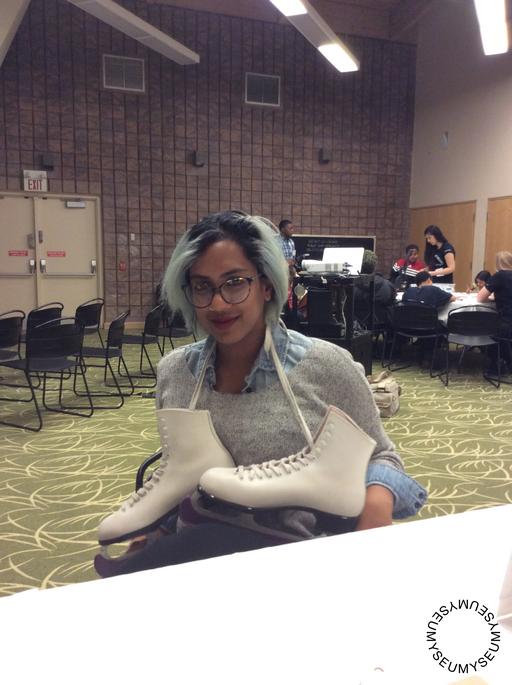 Submitted by Chantel on Feb, 20
Chantel's skating journey
I started skating when I was really young. When I was a kid my dad used to make a crappy rink in our backyard. It didn't always freeze so it was kind if dangerous. I don't really remember the learning process, but I remember feeling like a natural and I still feel that way. It's like riding a bike for me. I started skating probably when I was in kindergarten because we would go with my church. I didn't have my own pair of skates when I was that young, so I would borrow them or share skates with my cousins. Skating has made me feel more Canadian. It connected me with people from different cultural backgrounds.
How is this object or story important to you?
This object is important to me because they are the first skates I owned—I got them when i was 15. This story is important because it has helped form part of my identity.
What does it add to the story of Toronto?
A lot of people say Toronto doesn't really have a cohesive identity because we're so multicultural and I guess skating is a big part of Canadian identity.
How did you acquire it?
I started skating at 4-5 years old and got my first pair of personal skates at the age of 15 through a bribe my dad made to get me to go to a church event.