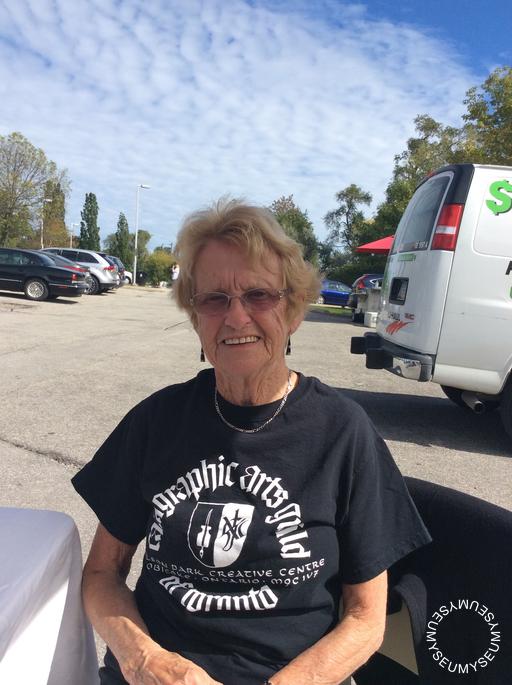 Submitted by Eileen on Sep, 27
Membership in the Calligraphic Arts Guild of Toronto
I've been a member of the Calligraphic Arts Guild for probably about 20 years. It truly has been an inspiration for me to be part of it, as it has expanded my ability to write many different scripts and other associated projects with calligraphy. This arts guild was founded 41 years ago by Alf Ebson. The members formerly met in the City of Toronto, but are now a resident group of Neilson Park Creative Centre. They meet once a month through September to June. At each meeting they learn or are exposed to some exciting form of calligraphy. I probably found out about it through a friend. I initially started learning calligraphy through my Art program in College in England. I used it extensively throughout my teaching career. When I retired a friend introduced me to the guild and I continued to learn new script, illumination and related calligraphic skills.
How is this object or story important to you?
Calligraphy is an important part of my life.
What does it add to the story of Toronto?
Calligraphy is an important skill, established for thousands of years. It is used extensively to promote history and geography of the city. By that I means people using calligraphy for certifications, diplomas, etc. It's important when people write. They don't just write it or type it. They want it in an original script. It adds authenticity.
How old do you think it is?
I've been doing calligraphy for 62 years, but I don't think I'm an expert.