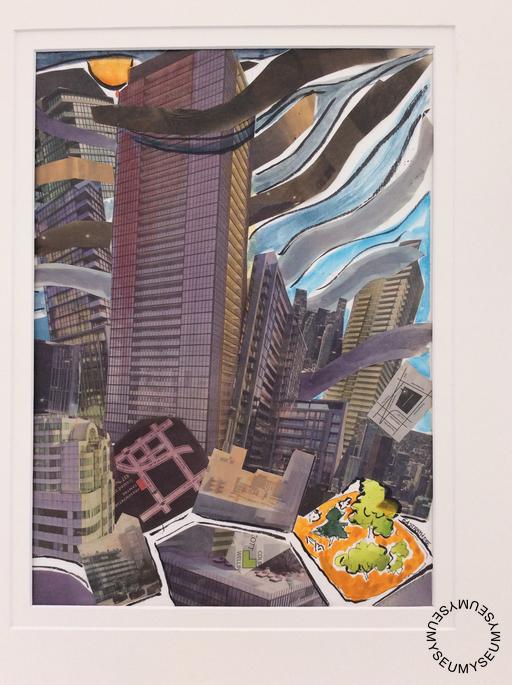 Submitted by Elizabeth on Sep, 27
Toronto's Condo Collage
This collage shows condos surrounded by pollution.
How is this object or story important to you?
I am into saving things and development doesn't always have a voice. This piece is an expression of the pollution surrounding condos.
What does it add to the story of Toronto?
It shows the development of Toronto and the constantly changing infrastructure of the city.
How did you acquire it?
70 years to create the idea. Name: Toronto's Condos Collage