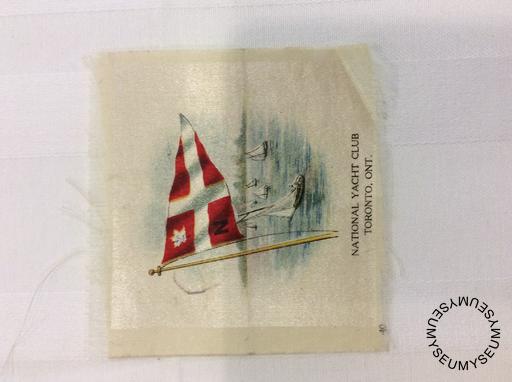 Submitted by John on Jun, 13
"tobacco silk" collectible image of the burgee of the national yacht club in toronto.
Tobacco silks such as this were included as promotional items in cigarette and tobacco packages. They often featured series such as breeds of horses or dogs, or flags of countries or clubs or organizations.
How is this object or story important to you?
I am interested in ephemera associated with canoeing and pleasure boating.
What does it add to the story of Toronto?
The National Yacht Club has been active on the Toronto waterfront for more than 100 years.
How did you acquire it?
Purchased on ebay
How old do you think it is?
Early 20th century