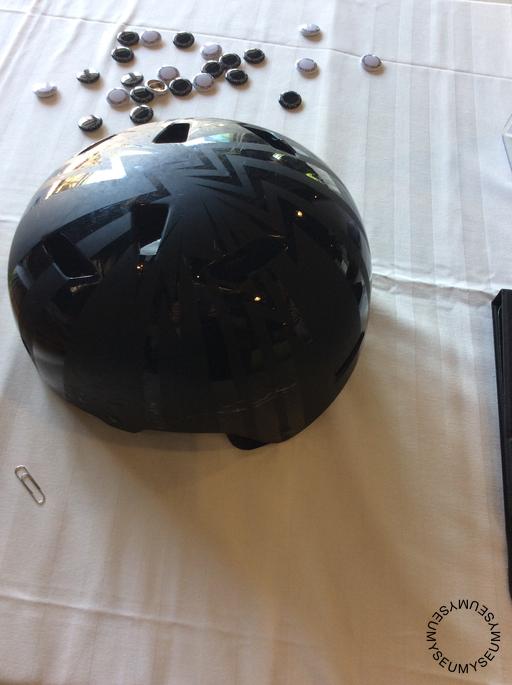 Submitted by Howard on Jun, 13
Bike Helmet
Black bike helmet
How is this object or story important to you?
Biking is my primary mode of transport. It's how I access the city.
What does it add to the story of Toronto?
When travelling the smaller streets of Toronto you are given the opportunity to explore neighbourhoods and communities. The perspective of Toronto from a bike allows Torontonians to see their city, hidden parks, communities of beautiful homes. The bike helmet represents an understanding of a growing percentage of people in the city. It's great to see communities such as Mississauga building cycle lanes. The helmet represents the zeitgeist. Here we are at the Evergreen Brickworks and cycling represents environmentalism, health, and well-being. It also represents the economic mix of the City. A TTC pass can be cost prohibitive to some individuals, and biking is great alternative. There are areas of infrastructure that need to be improved in the city. The paths are not a complete network, with many trails ending in a dead end, like chainlink fence or a loop. There is poor signage making it difficult to connect to the next portion of the trail.