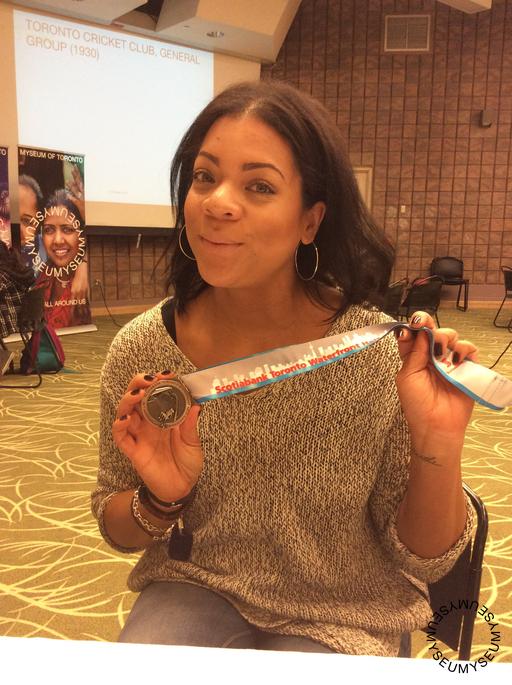 Submitted by Ashley on Feb, 20
Ashley's Story
I ran a half marathon a few months ago. It was the first time she did any running. I didn't know I could do it because I've never done it. I tried it out to see if I could do it. 21 kilometres for three and half hours. It's good to try things out to test yourself and prove yourself wrong when you think you can't do something. For charity, my coworkers sponsored me. Finishing the marathon was a highlight. It was very cold. I just kept going, one kilometre at a time. I trained at the gym, which upped my cardio. I really just wanted to finish the half marathon and to have the stamina. I want to try the full marathon now. Do the 5k, do what you can, and set the bar higher and higher. You do little chunks at a time and see how far you can go.
How is this object or story important to you?
This demonstrated that I did something I thought I couldn't do. I was reaching for the stars. It was the Toronto Waterfront Marathon that I could do collectively with neighbours and peers.
What does it add to the story of Toronto?
The city comes together and does something for good. The streets were closed. They started at the Lakeshore, up to Bloor and back around. People who were not participating were supportive.