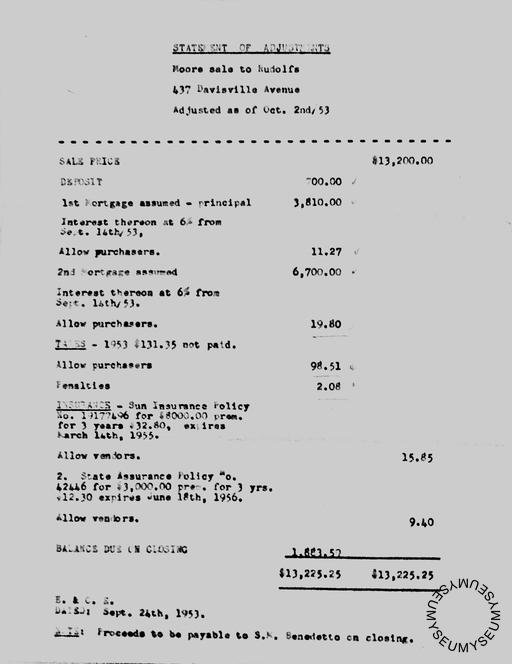 Submitted by Sandy on Jun, 13
Statement of Adjustments: Moore sale to Rudolfs, 437 Davisville Avenue
Statement of adjustments for the Rudolfs family for the first home they owned after immigrating to Canada from Germany.
How is this object or story important to you?
This object reflects the aspirations of the Rudolf family in theiir immigration to Toronto. It is a Canadian dream story after World War II.
What does it add to the story of Toronto?
This document shows the price of homes in Toronto in 1953 and also speaks to how the banking industry functioned at the time (as it shows the Rudolfs family had two mortgages at the time.
How did you acquire it?
I received it from her mother who had intended to burn the document, but I saw the value in the history of the document and saved it.
How old do you think it is?
This is from October 2nd, 1953